Based on my thesis, I have explored the meaning of type design as a practice of single authorship. UnFold is a participatory project that aims to represent the various ways of seeing typography. Using the exquisite corpse methodology, I held workshops at the Royal College of Art. This method provides an experimental platform allowing every participant to create unrestrained designs. The drawings were then digitalised to create forms that retained a sense of unity, whilst being unpredictable at the same time.


---
Project exhibited at Typographic Singularity,
at the Royal College of Art in April 2019.

---
Pictures by Joseph Lebus & Pamela Dimitrov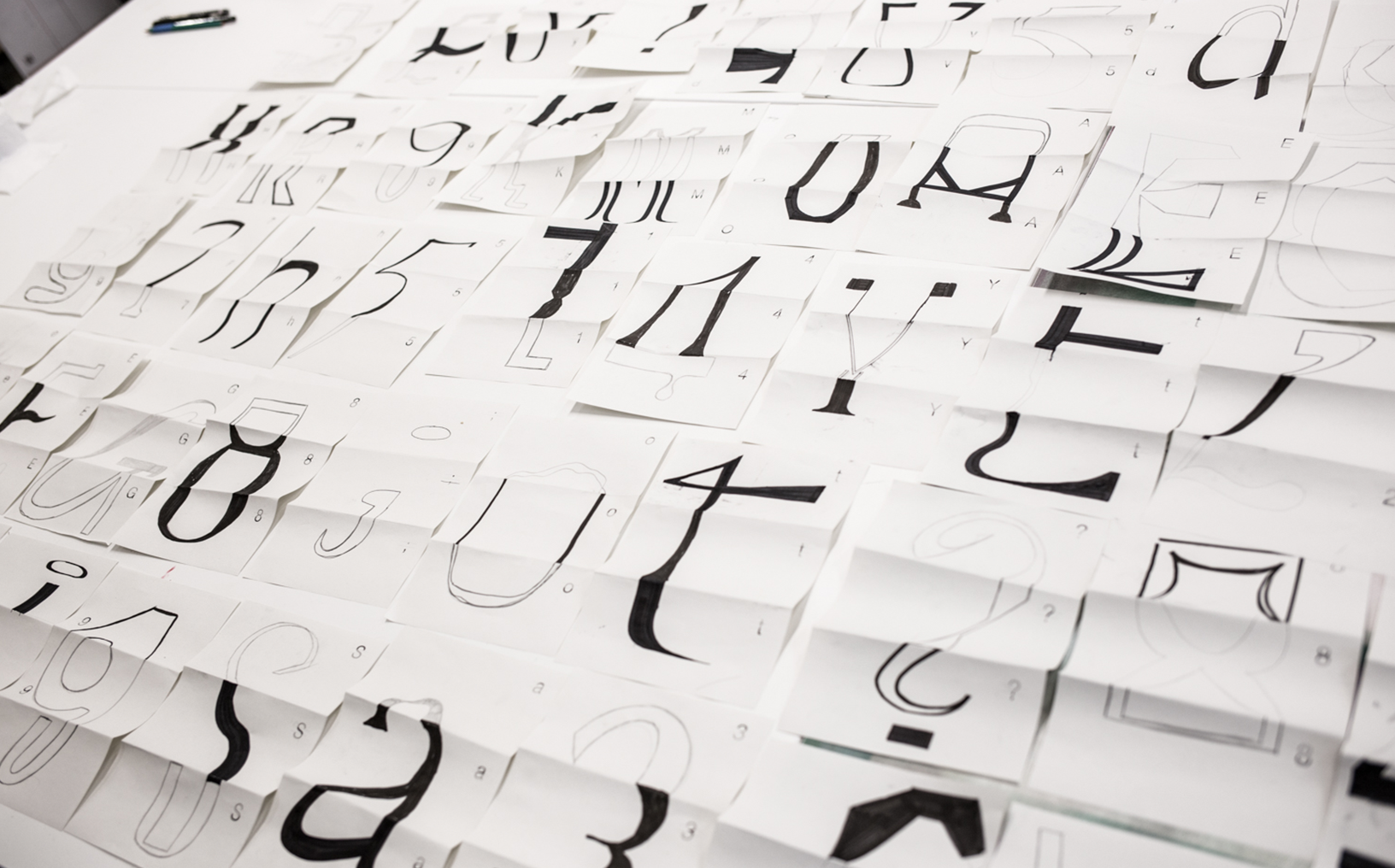 ---