Les ateliers de l'Ulis
2018-2019
The law
for equal rights and opportunities, participation and citizenship of people with disabilities
is voted in 2005. Ulis class (Localized Units for Inclusive Education) was created under this law. In the context of my work, based on the French system,
I considered necessary to meet the students directly concerned by this law. I came for two hours in early April 2019 to supervise a pedagogical workshop.The aim was to provide a creative space for each student to express themselves freely and independently. We talked about equality and designed a manifesto and a collage about it. The two pieces (redesigned and screenprinted) were displayed at the RCA final show.
---
Project exhibited at the School of Comunication final show 2019 at the Royal College of Art.
---
Thanks
Deo Suveera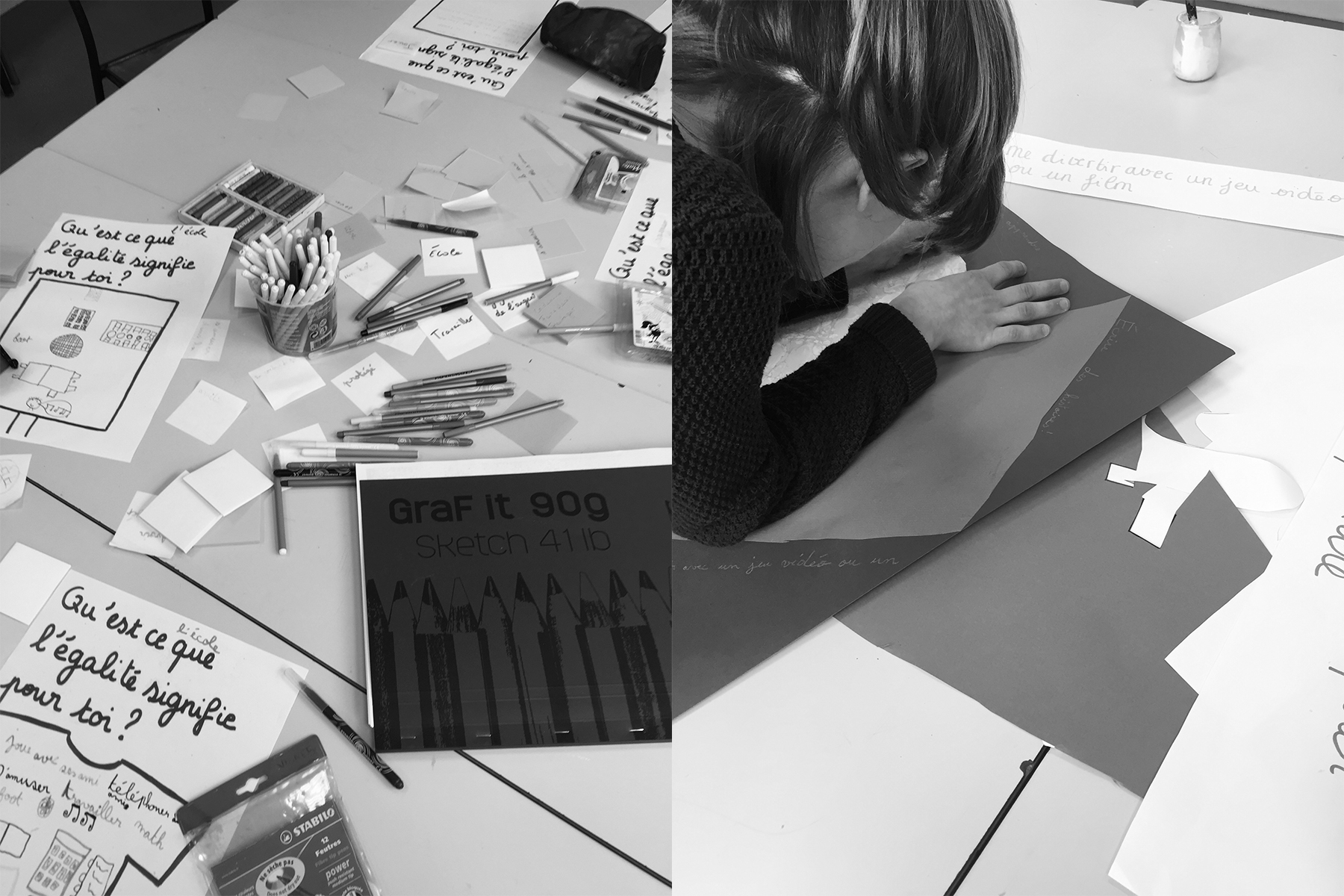 ---